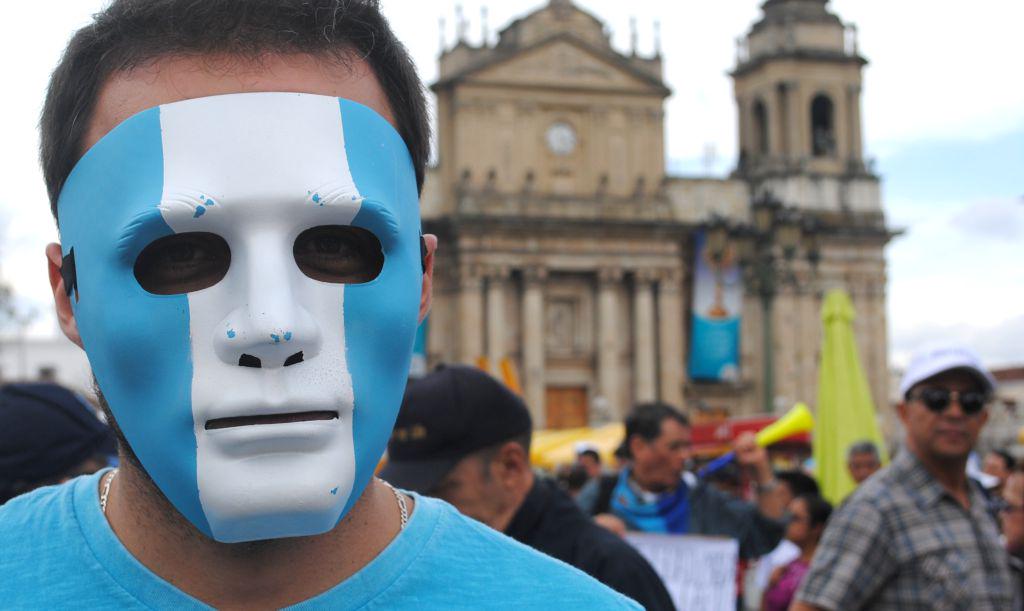 The Scandal in Guatemala
Hello, AKT here and I hope you all had a great weekend. Do these pictures look familiar? Well, if you have been keeping tabs with Guatemalan news then there is a possibility that you've seen this first picture. Over the past weekend, there was a civic rebellion in Guatemala City. Roughly 30,000 people participated in the protest.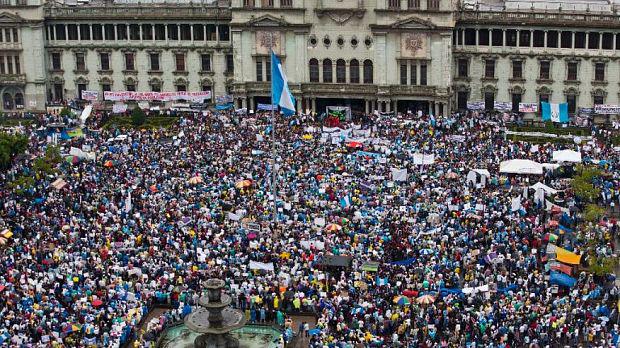 Tim Rogers, a author for Fusion reported that, "A civic rebellion that started with a frustrated Facebook post is now threatening to oust Guatemala's strongman president, retired special forces commander Otto Pérez Molina." According to The New York Times both the presidents of Guatemala and Honduras have been confronted with "allegations that people close to them have conspired to siphon money from threadbare public health systems or maneuvered to cheat the state out of tax revenue." Within that same article, Edgar Gutiérrez, a head researcher at the University of San Carlos, described how several generations of families marched this past weekend. Mr. Gutiérrez asserted that, "If people do not demand change; the politicians will never do it, nor will the economic elites."
A couple of months before the protest, a 15-year-old girl from Guatemala addressed the United Nations. The girl, Emelin, spoke about  "obstacles girls face in her community."  In her speech Emelin stated that, "The biggest problems we face as adolescents in [her] community are early pregnancy, [child]birth, sexual violation and lack of education and health care." Now, a couple months later, citizens are now protesting for better public health systems.  ABC International News reported that a U.N commission was formed to investigate this scandal.
In final analysis, the citizens of Guatemala have protested. What will happen next? Will the president get impeached or will he continue with his administration?
Until next time,
AKT
Sources:
http://abcnews.go.com/International/wireStory/guatemala-supreme-court-president-impeachment-31676696
http://www.nytimes.com/2015/06/13/world/americas/corruption-scandals-driving-protests-in-guatemala-and-honduras.html?rref=world/americas&module=Ribbon&version=context&region=Header&action=click&contentCollection=Americas&pgtype=article
http://www.npr.org/sections/goatsandsoda/2015/03/12/392174520/meet-the-15-year-old-from-rural-guatemala-who-addressed-the-u-n