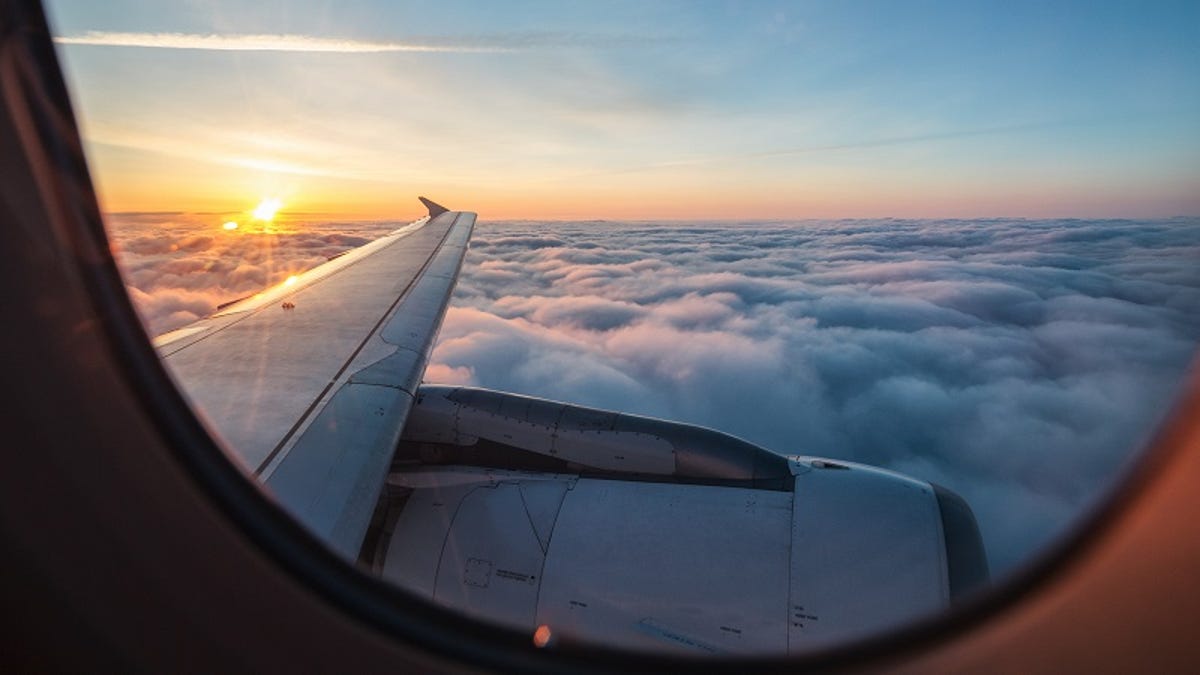 Note: For this assignment we asked our Scholars to share how they're feeling in the days before takeoff. Their trip to Italy begins on June 23!
Like any other person, I'm a little nervous to leave home. This experience has been an incredible eye opener; I've come to "see" more of our world in its true light. I see its beauty and its beasts, and although I knew them before, I got to look at them from different angles/take on a different perspective. All the research and investigating helped me get a clearer picture of our world, and has prepared me for this adventure.
I have invested time and time again in this program. I have organized the needed documents for my documentation on Italy's Immigration Population. I've translated words, phrases, and looked up Italian etiquette to assimilate myself, and make the process easier for my Italian brethren. I've always believed in what Nelson Mandela said about language, "If you talk to a man in a language he understands, that goes to his head. If you talk to him in his language, that goes to his heart." All I want to do is understand, so through all this research, I hope I get to.
I think, when I get nervous, I immerse myself in research. So, with everything "entirely/mostly done", I started packing. Packing has been difficult, because like most people, my mother doesn't have enough to pay for luggage. She's helping me by packing; we had to pick up containers to store my essentials, because the airport had policies. I've enjoyed the process, even though parental advice is sometimes frightening. We talked about the movie Taken and what I would have to do if that ever occurred. After taking about all the worst case scenarios, the fright turned into happiness and joy. Talking with them made me happy and filled me with laughter. They are the reason I live my life the way I do, I love them whole heartedly; most of the nerves are from leaving them. They give me so much support in everything I do, I'm lucky to have them.
With everything said and "done", I can't wait to experience these new and exciting events in my life. They have lead me to my mentor Kat Yalung, and the young girls of the Wandering Scholar. All the women/girls, I've come to know on this journey have shown great passion, and have inspired me immensely. The things that await me in Italy are so profound and I can't narrow down what I'm most excited about. One thing I can say,  is that meeting the young girls/women will be one of the highlights of the trip.
In this world, there are so many things that seperate us. They take on all different shapes and sizes, like the human race itself. But I know there are ways we can surpass these obstacles. For me, they seem to take the shape of "weapons;" they are not the usual definition of a weapon, but they do transcend/ go beyond the constructs of men. These 'weapons' are the art that we create, the music that we envision, and the food that we share. As people grow older, they begin to add to their arsenal. These additions are things like love, hope, culture, and tradition. Although many people nowadays seem to fear culture, tradition, and even religion, we shouldn't let that stop us, because they bring in so much joy, sadness, and development. They allow us to enjoy being alive; they give us a sentiment that can't be explained through words. These 'weapons' are things living dormant in everyone, and through my travels I hope to the basics: music, art, love, and the culinarily treats.
A motto I like to live by is: "For everything we do has a purpose." So, with that being said, today's post will focus on the Culinary Traditions that Venice, Italy holds dear to its heart. Follow me, as this will be a treat.
Unlike the United States, the average Italian eats a light breakfast. When looking for an average Italian native living in Venice, I discovered that they eat around 8am; depending on work and other variables, they eat when convenient. The breakfast usually consists of an espresso made at home (w/ or w/o milk) and a dunking biscuits or bread, with fresh fruit or juice on the side. Another option would be a "neighborhood café that gives a cappuccino and a croissant, or a simple espresso, fresh squeezed orange juice (in winter, when the oranges are good only) and perhaps a savory sandwich." For lunch, they usually eat around 1pm; lunch is a two-course meal, usually "pasta plus a protein entrée, or pasta and a salad."  Dinner ranges from 7:30 to 8pm in Venice. It usually includes soup of some sort, "lots of vegetable side dishes and a light protein entrée, like vegetable frittata or salumi; or ricotta, stracchino, mozzarella or other light cheeses." They say it's a lighter meal, that involves wine and reminiscing about the day. One of the events that I can't wait to experience is the after dinner part, when most people walk around or lounge in their seat staring up at the night sky.
Italy has many special occasions. As a whole they have more than 20 celebrations; Venice has a total of 8 itself, including the celebrations of Italy. These celebrations have a variety of different foods that are specific to the region in Venice. They include: Baccala' Mantecata, Sarde in Saor (Marinated Sardines), Polenta, Risi i Bisi (Rice and Fresh Peas),  Risotto, etc.. One memorable celebration is April 25th, when the people of Venice come together to celebrate St. Mark's Day and the Festa del Boscolo. The dish of the day is the risi e bisi known as 'rice and peas' in Venice. "It's  also said that a true dish of risi e bisi  must contain more pieces than rice, because that was the sustenance made the Italian people". When you read about their celebrations, you discover the history; the risa e bisi, represents unity and what it truly means to be apart of a "family".
Italy is home to strong people, so when we look deeper into regions like Venice, we are able to see how far they go for their 'family'. When examining the recipes specific to Venice, I was able to notice similarities between my families recipes and their own. They required you to stay focused, but also multitask. They included fresh ingredients and most required time; they were labor intensive, because they represented what means to be Italian, a mother, a father, and a family.
In the end, everyone can agree that food is transcending. It is apart of our life, and without it we would all die. It allows us to communicate with the everyone despite religion, race, color, gender, disability, and nationality. Food is something we all adore and love. I can't wait to experience all the things food holds: history, struggles, pain, sweat, joy, and above all else, love.
PS: Venice has amazing street food! More to come… read more →
Note: To help our scholars familiarize themselves with their host country, we asked each to watch a different 25-30 minute youtube video about a particular region of Italy. Each video stars Rick Steves, a foremost expert on European travel. After they watched their assigned videos, Scholars were asked to provide a summary of its contents and highlight a topic it covers that especially interests them – this could be anything from a moment in history to a place or a person. In addition to explaining their personal interest in the topic. 
As a curious child, I am honored to invest time in researching about my future travels. My assigned city is a well preserved masterpiece known as Venice.
Although its history is doused in blood, the end result was a safe haven for the general public. One of the many locations on the lagoon is the sight of the great beginning of Venice, Torcello. Torcello is now a depopulated location that is surrounded by forest land and the oldest church. After the fall of Rome, the barbarians began to burn down and rampage villages, causing the people to abandon their own towns/villages. They moved out to the lagoon, deforesting part of Italy along the way, to build their new homes. They used the raw materials to create a level in which to build upon; the mud and raw materials would make a great asset to the stability of Venice. As they developed on the outskirts, they became a village/town of fisherman, and not of farmers. Venice became a trading empire with economic and military power. They were the first mass produced military Arsenal, that could build an entire warship in 24 hours.
In Venice, many of the local tourists stay between the Rialto Bridge and St. Marks. St. Marks is known to be the political and religious center. Most travel on the island is on the many boats located in the waters. These are know as vaporettos; vaporettos are similar to trains, they have numbers and stops. Other forms of travel would be the gondolas, traghettos, and vaporettos. (The gondolas are $100 for 45 minutes; travel expert Rick Steves recommends splitting the cost between six people as it is one of the most beautiful forms of travel.) The traghettos are "gondola like", but they travel through the grand canal. The vaporettos are city bus boats that go beyond and reach the internal heart of the lagoon cities. Torcello is actually one of the cities that a vaporettos can travel to, others include Murano, the city of glass, and Burano, a pastel wonderland(lace). St. Marks Square, also known as the main square, faces the Basilica San Marco and Campanile. These locations both hold true treasure, and are relics of the ancient past. The Basilica is a political and economic staple, while the Campanile a magical "orchestra". Simply put by Rick, "People complain about the $25 cost of a beer, but it's not $25 for the beer, it's $25 for a table at the most expensive piece of real estate in Europe, listening to the live orchestra, surrounded by the wonders of Venice, and it comes with a drink. Come on, don't complain."
The Doge's Palace and the Bridge of Sighs are also some of the most memorable places to visit. The story says that prisoners were taken through the Doge's Place and the Bridge of Sighs, prisoners would sigh at the beautiful sight of their Venice as it was their last remembrance. As a town of 70,000 people that entertains more than a million people each day, we hear about and see many entertaining sites. So, because Venice is a wealthy city, we as travelers, are able to explore more of what it truely means to be a Venetian. The wealth started with the Renaissances movement through Europe, it began in Florence, traveled to Rome through their pope, then in 1520 after Raphael death, it established itself in Venice. This was due to the wealthy merchants, and their thirst for art-signifying wealth. This art came to be know as "situ art"; most of art is located in the Church of the Frari. The contain "masterpieces by Giorgiore and Titian", as well as classics of the Venetian Renaissance. This is amazing because all these great art pieces are meant to be there/ intended to be on the walls of that estate. There are places like galleries that showcase many art pieces like the Uffizi, the Vatican, but in Venice it's known as the Accademia.
All in all, my research has lead me to a ton of amazing facts. As a Wandering Scholar it's easy to get lost and like Rick Steves said, "it's okay". The great thing about traveling to/touring Venice is that at every restaurant or business, they have cards that tell you your location. This excites me, because I know as wandering scholars, we'll all have some sort of aid along our way. read more →