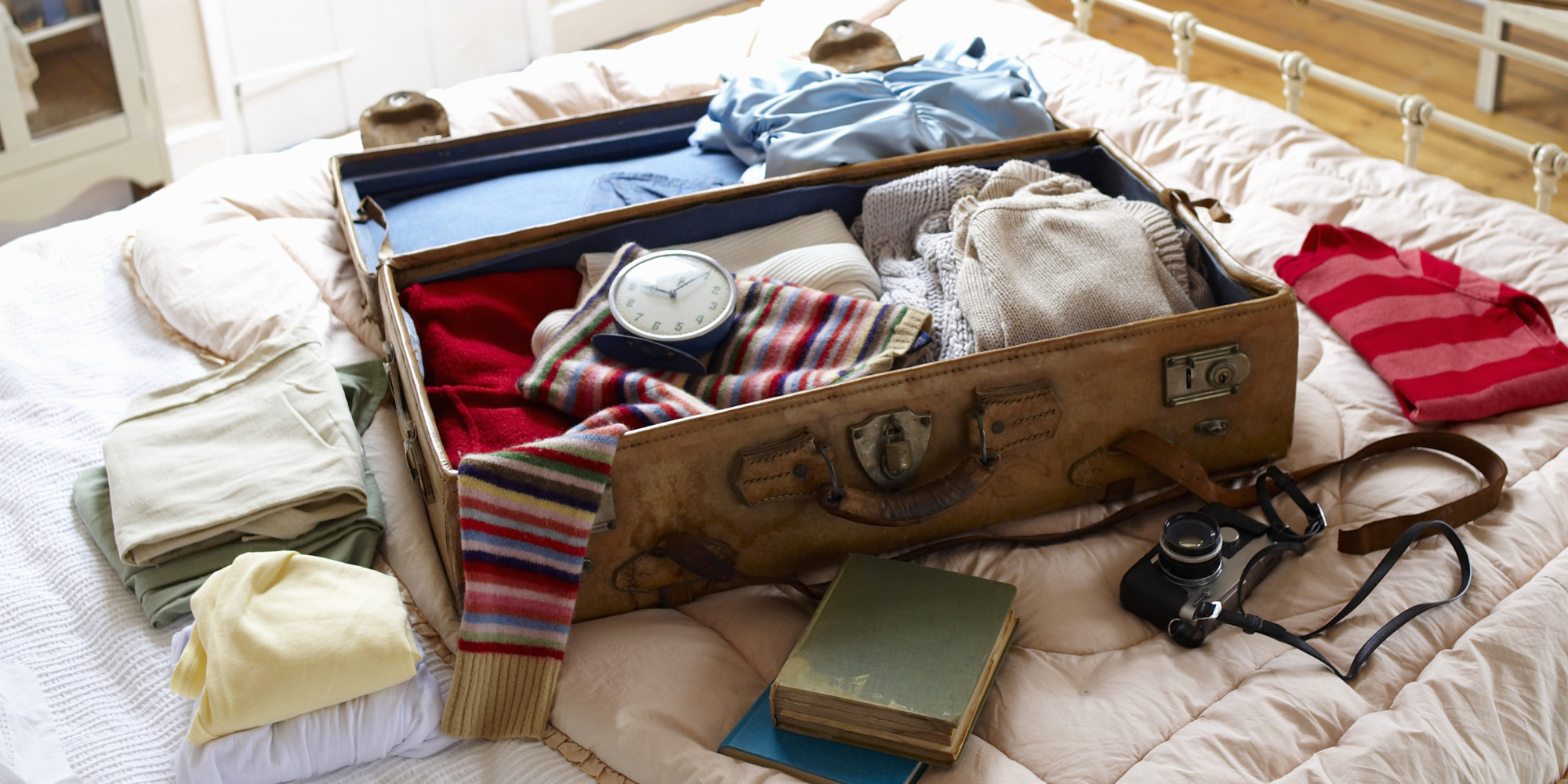 It's currently hot, humid, and stormy here in Connecticut, so at least the weather in Costa Rica will feel a little bit like home to me. Unfortunately, this weather makes packing feel like a little bit more of a chore than it should…
I'm sitting cross-legged on my bedroom floor, staring at my suitcase. What to pack, what to pack… There are so many things I wish I could/ need to take, but so little room in my small carry-on (14″ x 22″ x 9″ max size as specified by United Airlines). Here's a rough list of things I'm thinking I'll need:
Passport, student ID
Toothbrush and toothpaste
Sunscreen – SPF 30+, 50 recommended
Shampoo, conditioner, soap/body wash
Hairbrush
Band aids + Neosporin
Anti-itch cream
Mosquito net?
Bug repellent
Socks – hiking and casual
Underwear
Swimsuit – a comfy, simple one
Towels – Take more than you think you'll need! My friend in CR told me it's so humid that nothing really dries.
Athletic shorts – lightweight and dry quickly
Pants – jeans, comfy PJs, hiking wear
Rain jacket/poncho
Umbrella
Other jacket and/or sweater
T-Shirts – cotton or quick-dry
Nice shirt and blouse – for more formal occasions
Cap
Sunglasses
Hiking shoes
Sandals
Work gloves
Plastic bags – for trash, dirty/wet clothes etc
Journal, pen, Wandering Scholar booklet
Bible
Phone + charger
Laptop + charger – Not sure on this yet, maybe to blog
Water bottle
Spending money
The list is longer than I thought it'd be…! I'm hoping there will be enough room between my suitcase and backpack, but it's a little too hot to check right now so for now, my suitcase remains empty.
_________
Personality-wise, there is much to be taken, much to be left behind. This is a little bit harder than my actual packing list but just as important:
An open mind
Spanish skills + ability to communicate wisely
Pride in my story and culture – as an Asian-American, as a Christian, as a Wandering Scholar
Caution, but not fear
Ability to listen
Flexibility! I want to let go of my need to plan and always know what's ahead.
Finally, I'm going to miss my family a lot. The familiarity of home, routine, Mom food. There's nothing tangible I can take of my home, except what's in my heart, but I wish I can take them all along – none of them have gone abroad for a long time (especially my parents!) and they deserve a fun vacation.
So many emotions~ Only one more full day before I'm headed off to Costa Rica!!! #casi
Testimonials
"No matter how many pictures we could have taken, no matter how high the resolution, no camera could have accurately captured the breathtaking, luminous elegance of the beach sunset. This journey has stripped me of my predictable, surface humanitarian tendencies and aroused my inner global citizen. Now…how's THAT for culture shock?"— Precious Ekeanyanwu, Costa Rica